Last Minute Halloween Costumes That Won't Scare Your Mummy's Wallet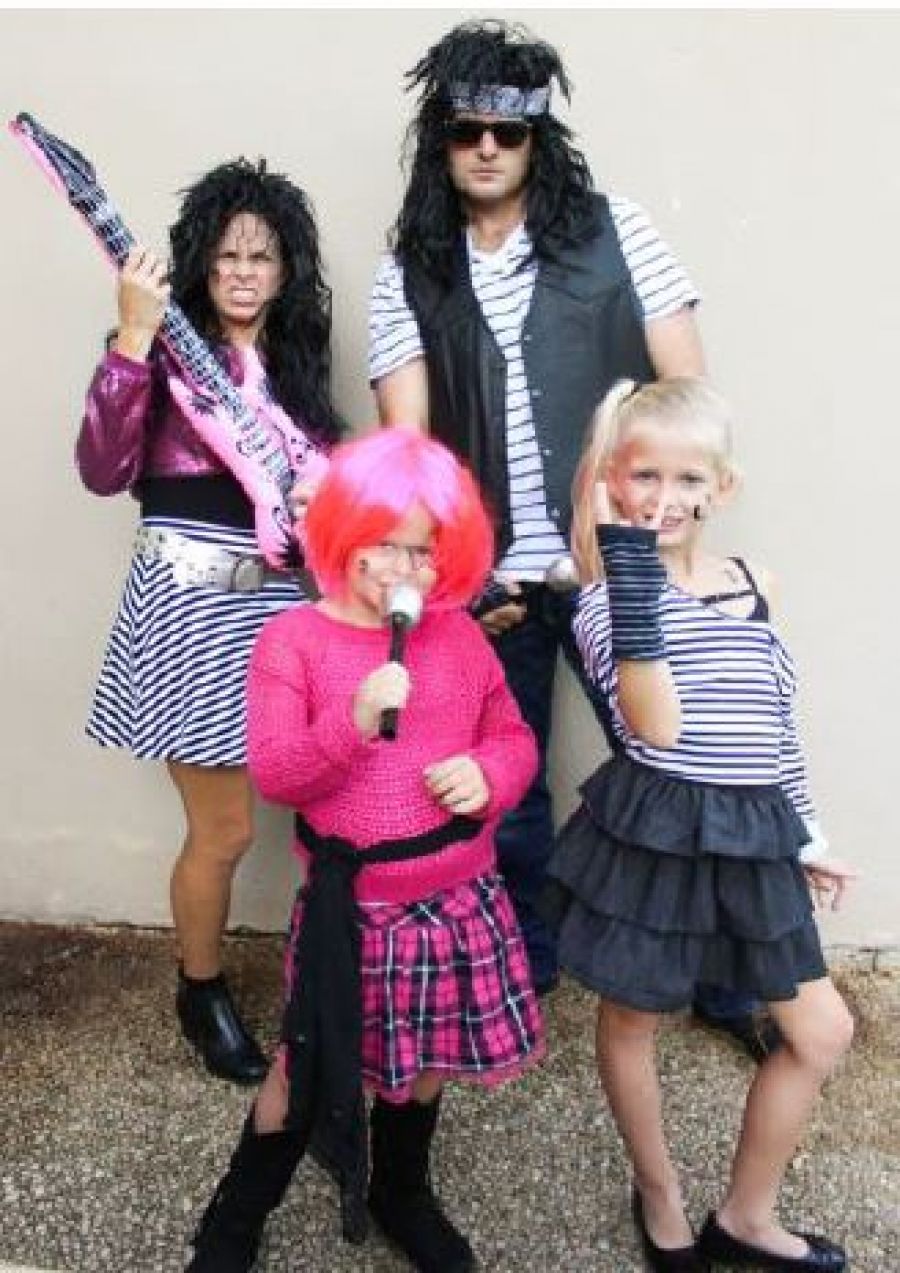 (SAN ANTONIO – October 28, 2019) – Halloween is only a few short days away, yet individuals and families still have time to conjure up a unique, spell-binding costume by shopping at Goodwill San Antonio. The non-profit's assortment of value-priced clothing in all colors, styles and sizes makes it easy to create one-of-a-kind creations for boys and ghouls of all ages.
With the National Retail Federation citing consumers will spend an average of $86.27 on Halloween this year, Goodwill can also help lessen the expense on a mummy's wallet by helping shoppers create do-it-yourself costumes from racks of donated clothing and accessories that can supplement masks, hats, or other items purchased new. For shoppers needing a convenient option, Goodwill also offers a selection of pre-packaged costumes ready to go right off the shelf. Daily discounts on top of already affordable prices make it easy to score great deals on costumes and spooky décor. Many costumes can be designed for $25 or less.
"Halloween should be both fun and affordable," says Penny Benavidez, director of public relations for Goodwill San Antonio. "Our stores are a source of inspiration with inventories of unique clothing and accessories that change every day. More importantly, every purchase becomes a sustainable action giving a second life to an item while also providing a second chance for someone facing barriers right here in our community."

Easy Halloween Costume Ideas:
Skeleton. Start with a plain white t-shirt and use a template to create a rib cage on the front of the shirt. Cut accordingly. Wear with a black shirt underneath and add a heart using red felt.
 
Pirate. A white buttoned shirt becomes seaworthy when a quick snip of the scissors gives sleeves a ragged, choppy effect. Give the same treatment to a pair of dark pants. Add a vest, boots, a bandanna and gold hoop earrings or necklaces, and voila – instant pirate.
 
Princess or Fairy. Start with a frilly or pastel colored dress. Draw up the skirt at the waist and secure with a few stitches or safety pins to create a ruffled look. Use inexpensive tulle fabric to make a fancy overlay for the skirt, a bow around the waist, or a cape. Add a wand and top with a glittery tiara.
Rock Star. Hit the high notes when you score jeans/pants, skirts, boots or high heels. Look for the most colorful, outlandish shirt you can find. Add a wig or tease your hair. A microphone, tambourine, or other musical instrument make for a great accessory.
 
Classic Witch. Start with a black dress and use scissors to create a raggedy hem and sleeves. Add black boots, a broom, green makeup, and a pointy hat and the Halloween nightmare is complete.
 
Tourist. Shop for plaid shorts, a wide-brim hat, a Hawaiian shirt or destination T-shirt. Strap a camera around your neck, stick a map in your pocket and step into some comfortable shoes (a pair of black socks with sandals is always a nice touch!).
 
Werewolf. Shop for a long-sleeve, red flannel shirt and jeans. Cut and distress shirt and jeans if desired. Add fake fur. Pair with a werewolf mask or use face paint to create a look that is ready to howl at the moon.
 
Mummy. Find white pants, a white shirt, and white shoes. Purchase a few other white clothing items for making fabric strips. Using glue, attach strips of fabric all over the pants, shirt, and shoes. Using a baseball hat, cut the off the bill and attach the fabric strips to the top portion of the hat. Finish with some white face makeup and black makeup encircling the eyes.
 
Once Halloween is dead and gone, ghosts and goblins can give new life to costumes by donating items back to Goodwill in support of the organization's mission to help change lives through the power of work. In 2018, donations from the community helped Goodwill fund programs that trained more than 800 adults and youth in high-demand careers; directly employed more than 1,400 individuals; and placed 2,300 people into meaningful work. For costume inspiration or to find your nearest Goodwill San Antonio store, visit goodwillsa.org/halloween or call 210.924.8581.

About Goodwill Industries of San Antonio
Serving San Antonio since 1945, Goodwill San Antonio is a Section 501(c)(3) non-profit social enterprise that helps change lives through the power of work. When you shop or donate at Goodwill, 92.6 cents of every dollar funds local education, training and services to prepare people to find better jobs and build careers in diverse companies throughout the communities we serve. Together with the support of our generous community, partners and employers, Goodwill provides employment and related services to individuals each year in South Central Texas. In addition to operating retail stores, donation stations and Good Careers Centers in San Antonio, Cibolo, Kerrville, Laredo, New Braunfels, Seguin and surrounding areas, Goodwill operates Good Careers Academies and manages contracts for the U.S. government for services ranging from document management to grounds maintenance.
###