Goodwill San Antonio Hiring Seasonal Donation Attendants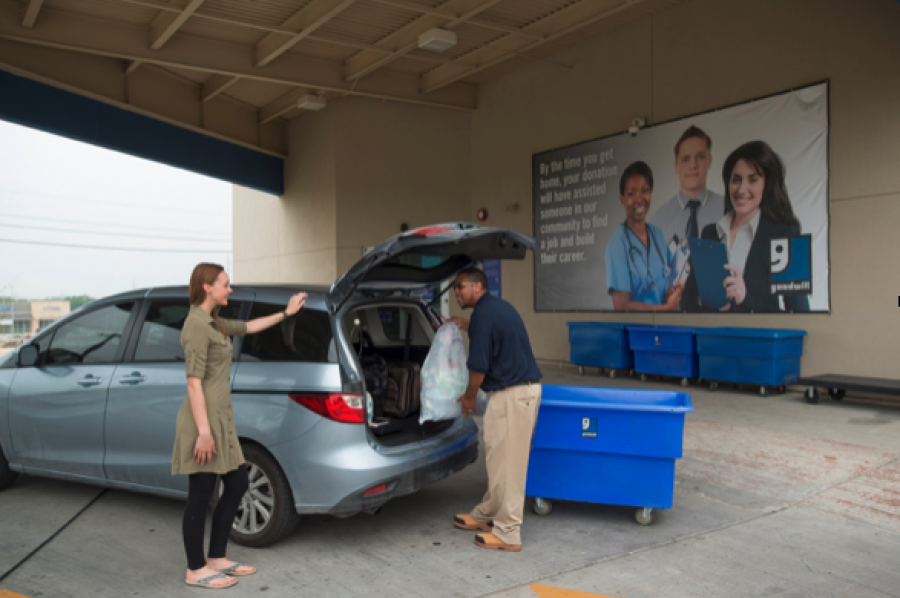 Non-profit offering full and part-time employment opportunities at multiple locations 

(SAN ANTONIO – December 13, 2019) -  In anticipation of the year-end donation spike, Goodwill San Antonio is hiring for seasonal donation attendant positions at various locations throughout the nonprofit's local service area including San Antonio, Cibolo, Kerrville, New Braunfels, and Seguin, Texas.
Donation attendants should be enthusiastic and have a passion for providing excellent customer service. Attendants will be responsible for loading and unloading donated goods, tracking donations, providing customer receipts, and other retail related activities. Competitive wage starts at $10.71 per hour. Full-time and part-time shifts available for individuals 17 years of age and older. Seasonal opportunities may lead to permanent positions with the agency. Veterans and individuals with disabilities are encouraged to apply.
"At Goodwill San Antonio, every position and every team member is critical to fulfilling our mission to help change lives through the power of work," said Penny Benavidez, director of public relations for Goodwill San Antonio. "Donations are the lifeblood to funding our educational programs and career services, and we depend on our seasonal team members to provide donors with an exceptional experience so they will continue to support the community."   
-MORE-
Donations are needed throughout the year to help fund meaningful education, vocational training and career services provided through the nonprofit's Good Careers Academy and Good Careers Centers.     
Last year, through support from donated items, Goodwill placed more than 2,300 people into meaningful employment; equipped more than 1,800 youth for college and career success; and trained more than 800 adults and youth in high-demand careers.  
Goodwill collects donated items at its 34 conveniently located donation stations in the greater San Antonio area seven days a week. Items accepted include household items, furniture, electronics, sporting goods, toys, and clothing.  For items too large to load in a personal vehicle, Goodwill San Antonio offers a free home pick-up service that can be conveniently scheduled online at www.goodwillsa.org/homepickup.
For more information and to apply, visit www.goodwillsa.org/careers.
Serving San Antonio since 1945, Goodwill San Antonio is a Section 501(c)(3) non-profit social enterprise that helps change lives through the power of work. When you donate to or shop at Goodwill, your purchases and donations help fund education, training and career services to empower people with life barriers to find meaningful employment. In addition to operating retail stores and donation stations in San Antonio, Cibolo, Kerrville, Laredo, New Braunfels, Seguin and the surrounding areas, Goodwill San Antonio provides certified vocational training programs through its Good Careers Academy, free employment services through its Good Career Centers, and manages contracts for the U.S. government and local municipalities for outsourced business services ranging from document management and contact center solutions to grounds maintenance and tree care activities through its Business Services operations.