GOODWILL SAN ANTONIO CEO ANNOUNCES PLANS FOR RETIREMENT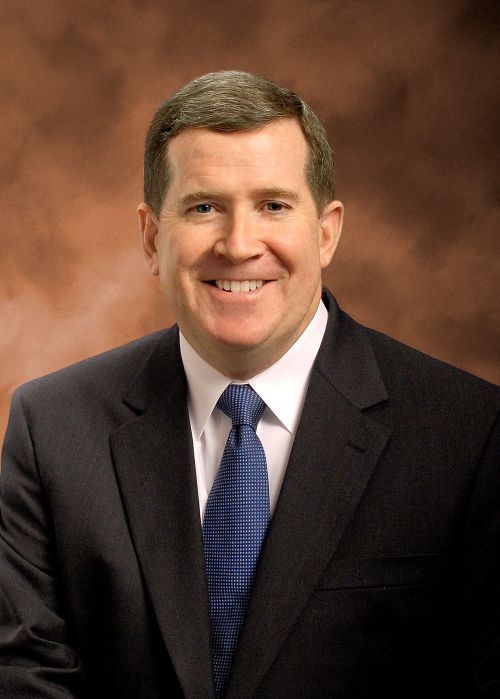 Goodwill San Antonio CEO, Kevin Bergner, to retire from local nonprofit effective March 2021
(SAN ANTONIO – October 30, 2020) –  The Board of Directors for Goodwill Industries of San Antonio announce the retirement of Kevin Bergner as the nonprofit's CEO, effective March 7, 2021. The national search for Bergner's replacement will commence immediately, led by Lehman Associates, LLC, an executive search firm out of Austin, Texas.
Prior to joining Goodwill, Bergner, a former Major General in the United States Army, served as chief administrative officer and then president of USAA's property and casualty insurance business. He also served on numerous boards and in volunteer roles dedicated to strengthening the San Antonio community.
Bergner first joined Goodwill San Antonio as interim CEO in March 2016. He committed three months later to serve in a permanent role for no more than five years as the agency's senior leader responsible for setting strategy and positioning Goodwill for future expansion with the development of innovative education and workforce development programs based on the organization's founding purpose to Fight Poverty and Create Opportunity.
During Bergner's tenure as CEO, and as a result of effective collaboration between the Board of Directors and management, Goodwill San Antonio grew from $74 million in operating revenue to more than $90 million in 2019. Goodwill's Good Career Academies which provide accredited vocational training quadrupled the number of students served from 200 in 2016 to more than 800  last year. The agency also focused on better serving its own employees by providing team members with financial literacy resources, access to life skills coaching, and creating a culture of servant leadership. In what has proven to be one of the most challenging times in the agency's 75 year history, the agency's strong financial position allowed it to support employees during the six-week Stay Home, Work Safe period of the pandemic.
"Kevin leaves an extraordinary legacy of inspirational leadership and managerial excellence that has and will continue to position Goodwill San Antonio for long-term success," says John Matey, Goodwill San Antonio Board Chair. "His unwavering passion for our mission has enabled Goodwill to serve a more diverse client base than ever before, and we are both appreciative and humbled that he postponed retirement to serve Goodwill over these last five years."
Bergner graduated from Trinity University with a Bachelor of Science degree in Business Administration, and was commissioned in the United States Army as a Field Artillery officer. He later earned a Master of Public Administration degree from City University of New York. He served twice in Germany, as well as three deployments in Iraq. In 2006-2007, he served as a Special Assistant to the President of the United States and senior director on the National Security Council. Later, he served as the Army's Chief of Public Affairs.
Lehman Associates will lead the search for Goodwill San Antonio's next CEO, assisted by a search committee comprised of members of the Goodwill San Antonio Board of Directors. To ensure a seamless transition, Bergner will help onboard the next leader with plans to have the new CEO in place by March 2021. All applications, nominations, and related inquiries regarding the position should be directed to Jan Lehman at apply@lehmanassociates.com or via phone at (512) 478-1131. The position announcement can be found online at goodwillsa.org.
About Goodwill Industries of San Antonio
Serving San Antonio since 1945, Goodwill San Antonio is a Section 501(c)(3) non-profit social enterprise that helps change lives through the power of work. When you donate to or shop at Goodwill, your purchases and donations help fund education, training and career services to empower people with disabilities and life barriers to find meaningful employment. In addition to operating retail stores and donation stations in San Antonio, Cibolo, Kerrville, Laredo, New Braunfels, Seguin and the surrounding areas, Goodwill San Antonio provides certified vocational training programs through its Good Careers Academy, free employment services through its Good Career Centers, and manages contracts for the U.S. government and local municipalities for outsourced business services ranging from document management and contact center solutions to grounds maintenance and electronic recycling activities through its Business Services operations.
Website:  www.goodwillsa.org
Facebook:  www.facebook.com/GoodwillSanAntonio
Twitter:  www.twitter.com/goodwillsa
###