GOODWILL SAN ANTONIO AND SAHA PARTNER TO DISTRIBUTE COMPUTERS TO HIGH SCHOOL GRADUATES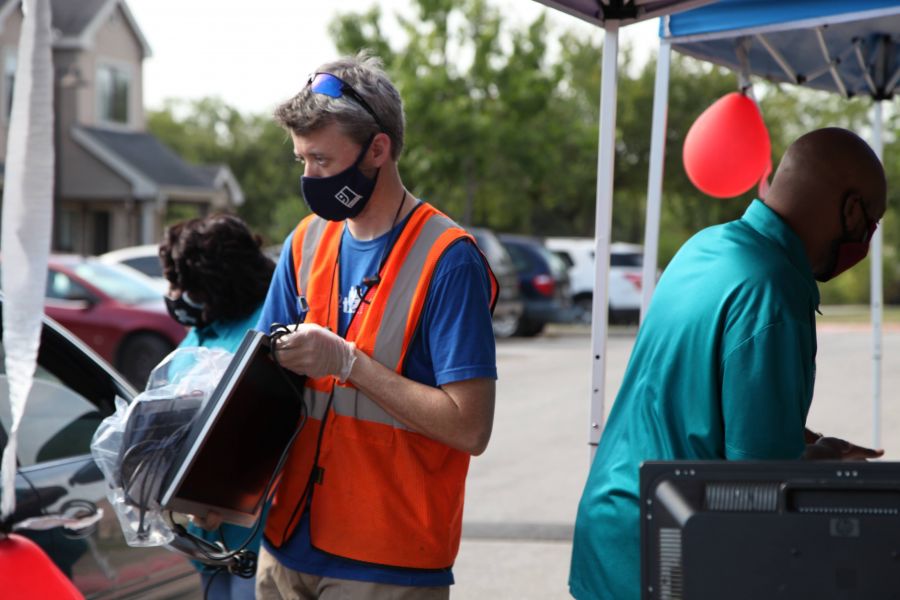 U.S. Representative Will Hurd (TX-23) and District 2 City Councilwoman Jada Andrews-Sullivan were present and assisted the San Antonio Housing Authority (SAHA) and Goodwill San Antonio in distributing 105 complimentary HP desktop computers to 2020 high school graduates from families receiving housing assistance.
The free computers were donated to SAHA's ConnectHomeSA program and refurbished by Goodwill Business Services' Electronics Recycling Program team. The students live with families who on average earn less than $12,000 annually and are highly susceptible to the digital divide. Across San Antonio, 1 in 6 households do not have a computer, and 1 in 4 do not have Internet access.
"Goodwill San Antonio's partnership with the San Antonio Housing Authority is how we began our Technology Access Program. Since 2016, we have refurbished donated computers for SAHA's ConnectHomeSA initiative, and this year, we expanded our partnership to include IT Asset Disposition and refurbishing services that enabled SAHA to repurpose their own computer devices for their residents," says Angelika Kluna, Senior Electronics Program Manager for Goodwill San Antonio. "Digital inequity is a significant issue within our community. Working with SAHA to connect those most vulnerable is one example of how together we are working to help bridge the digital divide."