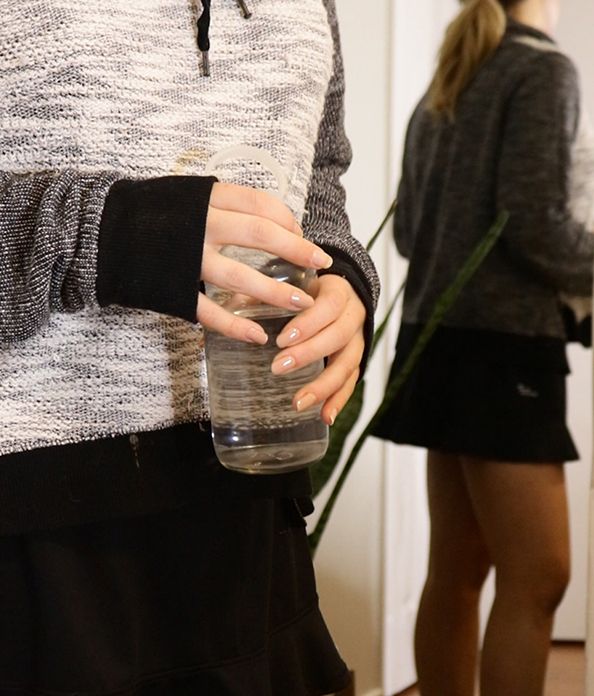 Thrifting Athleisure Wear With Lyss 
Hi Everyone! I hope everyone is having a great start to the New Year. I started off 2020 by doing what I love most - T H R I F T I N G! I actually think January is one of the best months of the year to try thrifting because so many people purge their closets after the holidays and there are plenty of hidden gems to be found! This was by far one of my favorite thrift trips so far. I found some really great pieces to share with you guys!  
Starting with, my active wear haul! I start every year with the intention of being more active. A great way for me to find motivation to work out is by looking good! Because you know what they say- when you look good, you FEEL good. And in order for me to want to workout, I have to really feel like going. With that being said, workout clothing can be expensive... but with thrifting, it doesn't have to be! Many of the items I find are gently used or brand new with tags still on - so you definitely don't have to compromise on quality either. 
This sweater is perfect for an athleisure look. I loved that it is multi-tonal with the variation of fabric and the mock neck with the tie was a nice touch!  Wear this to grab coffee with a friend or on a hike! For only $4.79 and so many ways to wear - this was a great purchase!
I paired this sweater with an athletic skirt also thrifted for $4.79 from my local Goodwill SA. This was my first time wearing a tennis skirt for athleisure wear and it definitely will not be my last! Such a comfortable and cute way to style a casual athletic look! As a bonus, I even found a water bottle that I have been bringing along for my workouts, to work and on the go. Its a BKR water bottle I found at Goodwill for $1.09. Couldn't believe I found not only one but TWO of these for so cheap. These bottles typically run around $38. I love them because they look really sleek since they are glass and is an eco friendly way to stay hydrated throughout the day!
My final purchase from this athletic wear haul are these workout leggings! These fit every category I need a good workout legging to hit- they need to be thin, comfortable, tight, stretchy and can hold up during a workout. These are all of those things and more. At such an affordable price too! Im a fan of the gray color with the detailed stitching and they happen to pair really nicely with the sweater I thrifted! Win-win for me! 
Whether you are looking to up your fitness goals in 2020 or add to your athleisure-wear (I am definitely both!) choose the sustainable and affordable option by shopping at Goodwill! Happy Thrifting! 

IGTV @WheresLyss