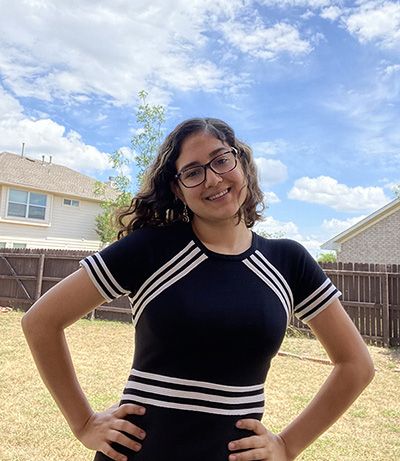 Sustainability In The Time Of COVID
These past few months have been quite something to bear, especially not being able to go out and enjoy the thrill of finding those thrifted gems all around town. After what seemed like the longest eternity I'll ever experience, I was beyond happy when I found out that the Goodwills around the San Antonio area were finally being reopened to the public. I still waited for a little bit until everything seemed to be a little more under control, but the reward was greater than I can express in words.

Although by no means I got an entire new wardrobe, I was not only amazed by the things I was able to find for myself, but I took my mom and sister along with me and they came with some amazing finds as well! Let's go piece by piece, shall we? 
I actually took 2 separate trips this month: to the Goodwills located in Bitters and DeZavala.
The first thing I grabbed was this beautiful red hair scarf with some super cute flowers. I have been getting pretty into hair accessories, and headscarves are my absolute favorite, so this was a total no-brainer. It was originally priced at $2, already an awesome price, and with the color of the week, I was able to take it home for just $1. I decided to pair this with a black skirt I bought on my second trip. 

The next thing I got was these incredible overalls! I have been wanting a pair for months now but had held off buying from somewhere else in the hopes that I would find the perfect ones at the thrift store. Low and behold, there they were, and they were just $6.49!

Two of the basics I was missing in my closet was a little crop top and a black, more-formal dress, which is why I was delighted when I was able to find these for myself by accident while browsing around the store. For $2.39 and $6.49, my wardrobe is more complete!

One of my new addictions is finding super cute purses to go with my outfits. I got was this super cute orange canvas purse, it even has a little pouch inside it and is quite spacious: I can fit my wallet, lipstick, my phone, and even a book if I wanted! This little gem was only $3.99, a total steal if you ask me!

Another thing I have been OBSESSED with is warm colors, like red, orange, and yellow. It is also a known fact that no matter how hard I try, outerwear will always make its way to my closet no matter the season. So of course, when I saw this orange jacket, I just couldn't pass it up! I am so excited to wear this during the fall, especially with some black or brown booties! This was just $4.79. 

Now, I gotta give the award of the best find of the month to this next item. I still cannot believe someone didn't pick this up before me… It is this beautiful vintage green skirt THAT STILL HAD THE TAGS ON. VINTAGE. TAGS. I am so baffled by this, it is literally new! I honestly cannot wait to wear it out. And the best part? It was only…. $4.79!
Now, I am very proud to say that I have rubbed on my family a little bit and they have taken some love to thrifting. My mom first started when I accepted to write this monthly blog, and my sister is a new convert; I really hope that the finds they scored this month will incite them to keep going in a more sustainable direction!
My sister geared more towards the clothing and beauty accessories, finding this sweater and adorable shirt. She also found a really nice makeup bag and this fabulous light up mirror, both of which she had been on the hunt for a while now. I still remember her face when her total came to $21 for everything; now that's the face of a new addiction if I've ever seen one.
Like always, this article is done in hopes of inspiring others to start or continue in their sustainable journey. Hopefully, you will be inspired by the things you have seen here and the many more that are still in the stores.

Be sure to follow me on Instagram @i_love_thrift_thrills to see my latest finds and adventures.
Until next time!