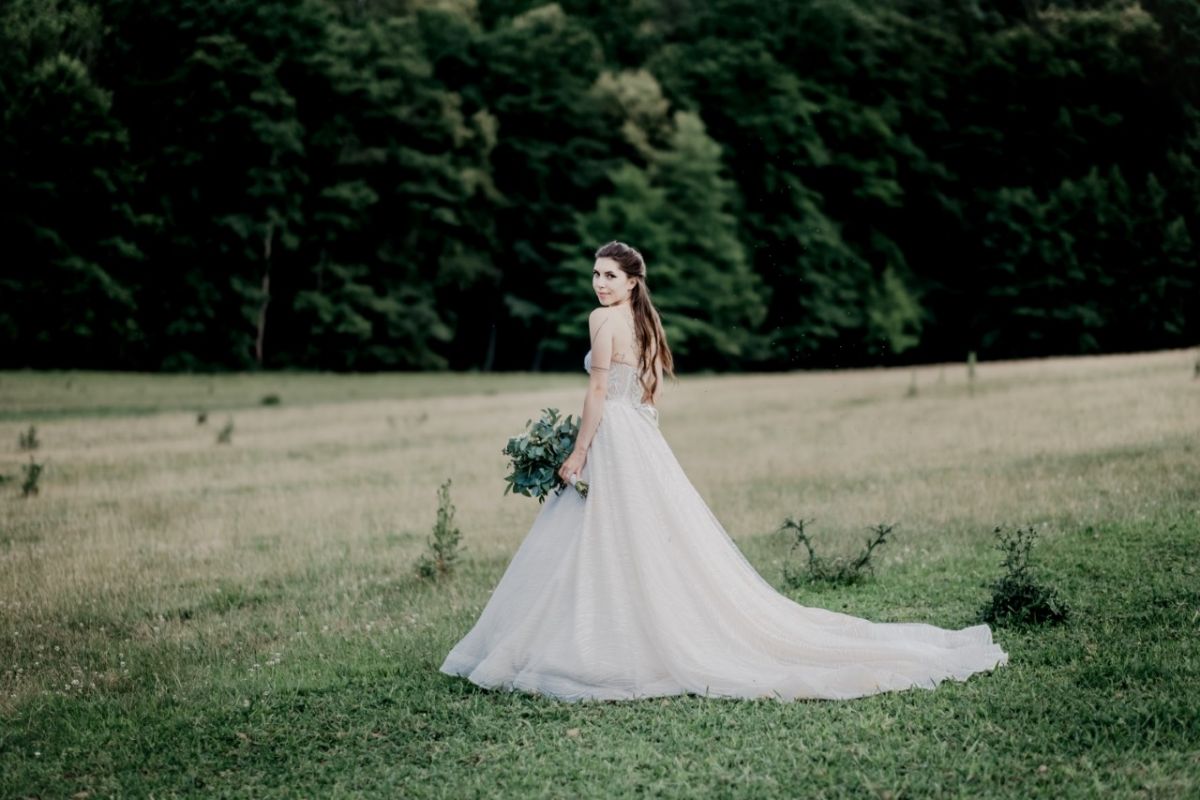 Something Old: Why You Should Thrift Your Wedding Dress
Guest Author, Astrid Hewitt
Having a wedding can certainly put a dent in your bank account. Indeed, CNBC reports that the average cost of a wedding amounted to $33,900 in 2019. Because of this, many brides and wedding planners have been doing what they can to bring these costs down and compromise on their options.
One way to cut the cost of a wedding is by thrifting a wedding dress. These days, it's not hard to find a beautiful second-hand wedding dress ⁠— and sometimes you can even find a designer wedding dress on the racks of a thrift store. In this post, we'll take a look at why you should check out vintage wedding dresses and how to pick one that suits you best.
3 Reasons Why You Should Thrift Your Wedding Dress
It can be your something old
It's an age-old tradition for both brides and grooms to have "something old" on their wedding day to represent continuity. So, why not have your wedding dress be your "something old". By thrifting your wedding dress, you allow yourself to participate in this wedding tradition and continue the life of dress that was once used in a celebration as special as yours.
It's eco-conscious
It's crucial that we practice sustainability in our daily lives. Our current actions and practices pose a real threat to the environment and all aspects of our lives should be focused on reducing our carbon footprint and helping save the planet. So by thrifting your wedding dress, you effectively eliminate the waste produced from making a new dress. What's more, our very own Eileen Ramirez Del Rio notes that it's best to thrift than to purchase from an eco-conscious clothing line, as most don't fully disclose how they practice sustainability.
It's cost-effective
Brides who want extravagance at their weddings often have bespoke wedding dresses made for them. However, the price of having a tailor-fit and custom wedding dress doesn't come cheap. Thankfully, you can easily find second-hand designer wedding dresses on websites like eBay and Still White.
Before You Buy That Dress…
There are a few caveats when it comes to buying a second-hand wedding dress. If you're buying a thrifted wedding dress in online shops, you might not be able to check how it fits on you until it arrives. So, it's important to know your size and the kind of shape that looks best on your body type. According to Pretty Me's guide to the best dresses for petites, wedding dresses that are belted and have an empire waistline can help elongate your legs and make you look taller on your wedding day. If you're on the curvier side, try looking for fitted mermaid dresses or gowns to accentuate your body.
Additionally, be sure to check if there are any stains or rips that you need to take care of. If you're not fully happy with a dress you've thrifted, you can easily have it altered by a tailor to your tastes.
Overall, choosing to thrift your wedding dress is a great way to cut back on the monstrous costs of your wedding and practice sustainability in your life. For more tips on how to practice sustainability through thrift shopping, be sure to check our post 'Getting The Most Out of Your Thrifting'.
Exclusively for GoodwillSA.org by Astrid Hewitt