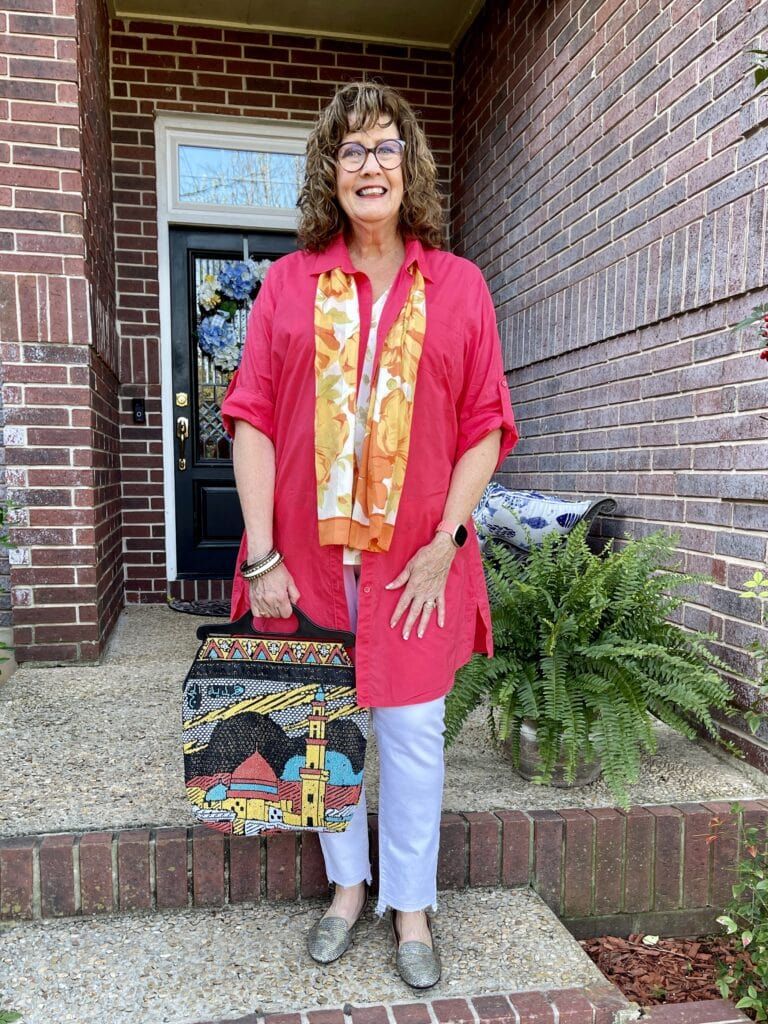 My Key to Thrift Shopping Fun
Happy Monday, ladies!! Welcome to my discussion of the key to thrift shopping fun.
Recently, I shared with you a post with 4 Tips to Successful Thrift Shopping.
However, I left out the key to thrift shopping fun…and it really can be so much fun!
All of the tips I offered you before are very important to thrift shopping success, but I always have fun.
In thinking over my many, many trips to Goodwill San Antonio locations, I believe the key to thrift shopping fun is to go in looking for unique, special pieces we do not find other places.
I enjoy the fact that I can experiment with color, styles, prints and discover new ways to use items by shopping thrift.  It expands my imagination!
Today I am wearing a Land's End Coral Shirtdress as a topper; a scarf of warm colors; bracelets; and a fun beaded shopping bag all found at Goodwill San Antonio.
I will use the beaded bag for small grocery items or the pharmacy…over the provided plastic bags!
To read the full article, visit Pam's website here.

Pam Lutrell is a fashion and lifestyle blogger for women over 50 to help achieve strength, confidence, joy, inspiration, and, of course, head-turning personal style!