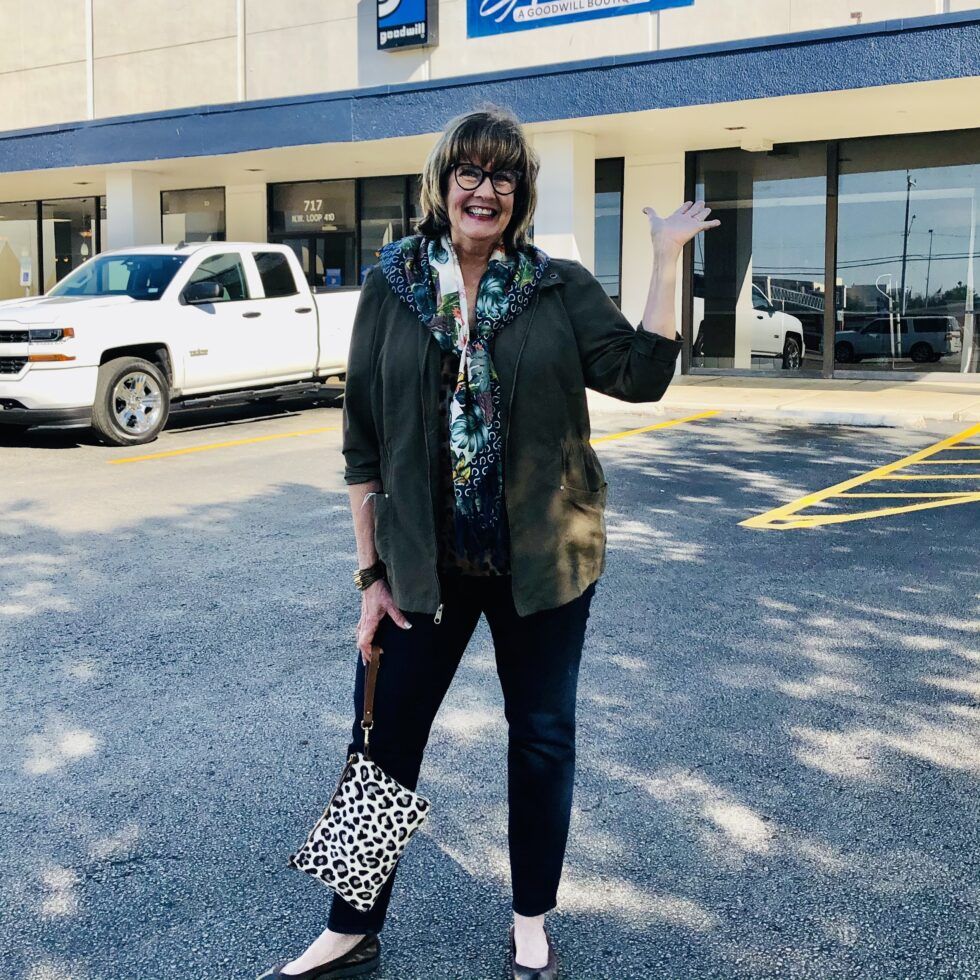 How I Style A Fall Utility Jacket Over 50 + A Goodwill Boutique Opens in San Antonio
Happy Sunday!  Today I wanted to show you how I styled my olive green utility jacket recently…as a woman over 50…and also share a special opening in San Antonio!
 
For this day, I took a lightweight utility jacket I have owned for several years and styled it with: 
Talbot's Sculpt Pull On Denim Jeggings
Chico's Animal Print Mesh Tank
Johnny Was September Scarf
Copper Cole Haan ballet flats (Owned for years)
Gold/Bronze Leather Soft Surroundings Bracelet (Owned for years). Similar to the Acelin Bracelet Now On Sale
Chico's Leopard Handbag with wristlet hold
I have always considered this jacket to be ultra casual…something to throw over jeans and a tee shirt.  Which you certainly can do, but since these jackets are on trend this year, I am going to pump up the looks a bit more with what I add….like a silk scarf!

Read the full article here:
https://over50feeling40.com/2020/09/how-i-style-a-fall-utility-jacket-over-50-a-goodwill-boutique-opens-in-san-antonio.html