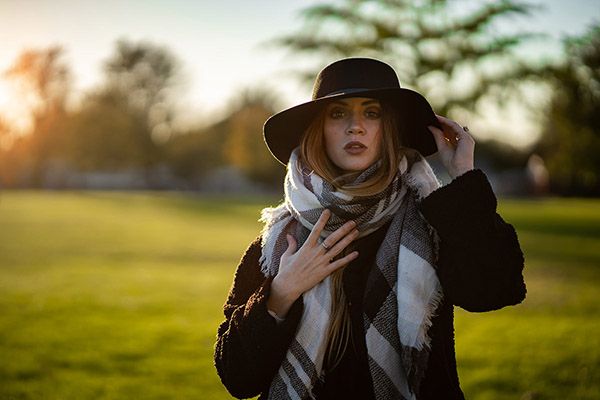 Fall Trends: How To Thrift For The Season
As we start the fall/winter season of the year (even if we don't see much of this in Texas), I thought it would be a perfect time to go over some of the latest season trends that are most likely to be found at Goodwill San Antonio stores. Let's get started!
 
OVERSIZED SWEATERS:
Even when we are at home, it is undeniable that we want to be the most comfortable and stylish in case we need to run a quick errand or we have an unexpected visitor. Thankfully, oversized sweaters are here to save the day! The amazing thing about these is that they are super versatile and can be dressed up or down and come in a huge variety of colors and patterns! Some of my favorite examples are with a nice pair of jeans, dress pants, and even skirts.
PLEATED SKIRTS:
The "preppy look" seems to be on the rise again this coming season, so pleated skirts have become one of the most sought out items in the past couple of months. These can come in various lengths, colors, and styles, the 2 most prominent ones being tennis skirts and uniform-like skirts. These have been on my radar for weeks now and I haven't had the chance to find one yet, but hopefully, I can get a pre-Christmas miracle!
SWEATER VESTS:
I promise this is the last component of the preppy look, but it is also as popular as the others. This has been making a huge splash on TikTok, Instagram, and has been even worn by Harry Styles recently. The style can be used either by itself or with a collared shirt underneath, as well as being either more form-fitting or oversized.
 
LEATHER JACKETS AND PANTS:
I don't know if this one counts so much as a trend since it usually makes its comeback every year. The variety I have seen the most for this season and as we head out into spring is a slightly larger jacket (not so figure-hugging) and colorful leather, such as pink, blue, green, and even purple! I actually had a very lucky trip where I was able to find one that fits the exact description! And as a surprise to no one, I wore it out the very first opportunity I could. Alternatively, if you can't find any real leather, pleather or vegan leather could also work really well for this trend 
 
GREEN:
This is one that I have personally been obsessing over A LOT in this past couple of weeks. Anything from mint to emerald to lime green has been in the runways this year and seems to be staying for a little while this coming spring. Honestly, I think this should be a fairly easy trend with lots of room and patterns to work with! Additionally, it can work with a lot of lengths, sleeve types, and silhouettes.
ANIMAL PRINT:
This one is what I can safely call the easiest one to find at the thrift store for sure. Animal print has been going in and out of fashion for literal decades, so it is sure to be in at least one thing you might find during a thrift run. The ones I've seen very prominently on Pinterest and Instagram have been cow print and zebra print, but the more common ones like leopard, cheetah, snakeskin, and giraffe have popped up.
BAGS:
Ladies, we are in luck. This past year has seen a seizable resurface of the small bags; additionally, things seem to indicate that some fashion runways have been showing huge bags as part of their collections. While these might seem a little contradictory, I believe that the universe has aligned to give us a choice as to what bag we want, maybe even have multiple for different occasions. 

*Of course, my recommendation for anyone looking for a new bag is to check out Goodwill's Accents here in San Antonio, which I mentioned in one of my previous posts.*
As always, thank you for joining me this month. Be on the lookout for a December blog where I will go over some tips and tricks to having a more sustainable Christmas! If you would like to see some of my personal outfits and thrifting adventures, make sure to follow me on Instagram!