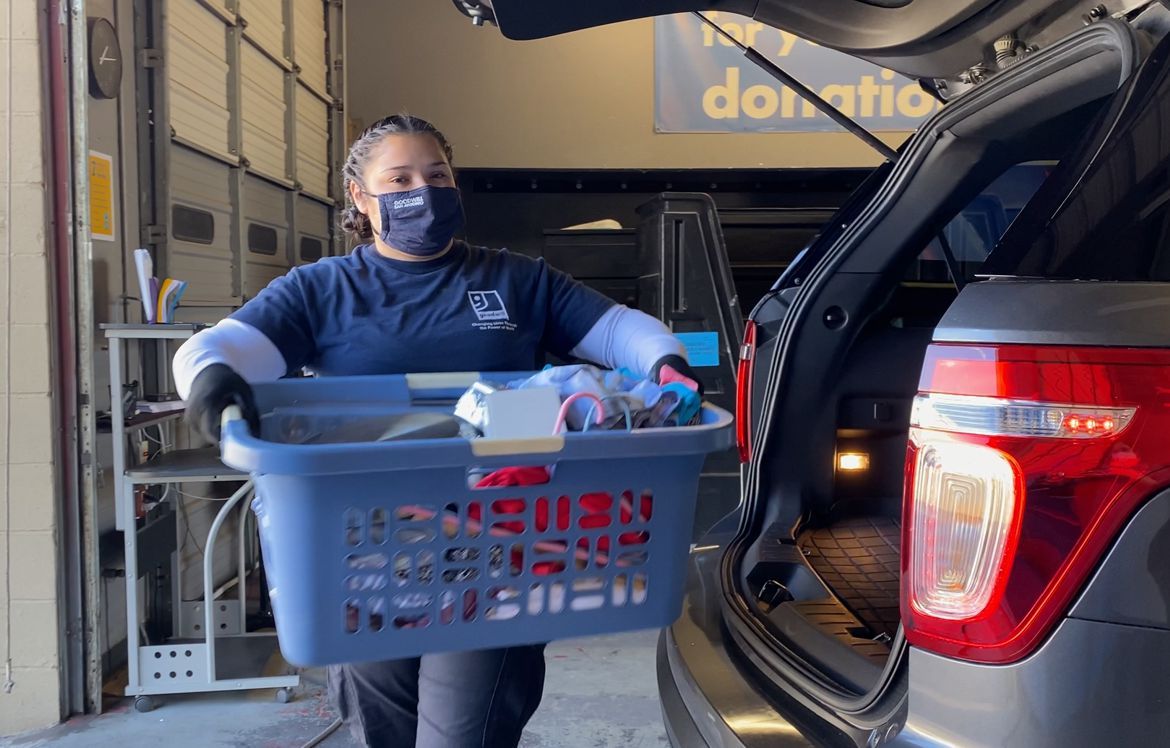 Every Day is Earth Day – Recycle, Reuse, Repurpose, Refocus
Each year, on April 22, we collectively recognize and celebrate Earth Day – a day set aside on the calendar to encourage the practice of sustainable living. Yet at Goodwill, every day is Earth Day.
Referred to as the "original recycler" since 1945, Goodwill San Antonio has taken discarded goods and sold them in our retail thrift stores to provide a combination of vocational training, employment, and provision of affordable goods for our community. Think of recycling, and initial thoughts conjure up visions of aluminum cans, newspapers, plastics, and glass. But recycling is not limited to paper and plastics. From computers to couches, and dishes to dresses, Goodwill's 23 retail stores and expanded, stand-alone Electronic Store are stocked with gently-used items waiting to be upcycled, recycled, and responsibly repurposed – all instead of being thrown away.
Donations to Goodwill help fund education, training, and career services provided to people here in San Antonio, helping them move out of poverty and into stable, successful lives for themselves and their families. Goodwill is an organization focused on environmental and social sustainability, working to identify innovative solutions to reduce waste while simultaneously elevating lives in the communities we serve.
Grateful for the donations entrusted to us, Goodwill San Antonio responsibly receives and sorts through thousands of gently-used clothing, electronics, and household items daily. Items that would otherwise become trash or e-waste and toxic to the environment, become reused, repurposed, and recycled for the benefit of all.
In 2020, Goodwill San Antonio repurposed 12.2 million items placed for sale in its 22 retail stores, recycled 12.7 million pounds of unsold items through its Clearance Center and recycling operations, and responsibly recycled 2.3 million pounds of electronics equipment. In an effort to bridge the digital divide, an issue now exacerbated by the COVID-19 pandemic, Goodwill also repurposed nearly 1,000 computers to individuals and families in need through Goodwill San Antonio's Technology Access Program, a program that simultaneously diverts hazardous electronic waste from our landfills while connecting our community to opportunity.

Photo Above Left: On Good Turn Day in 1956, Boy Scout Troop 234 unloads donations for Goodwill San Antonio.

Read the full article on the San Antonio Report website here.