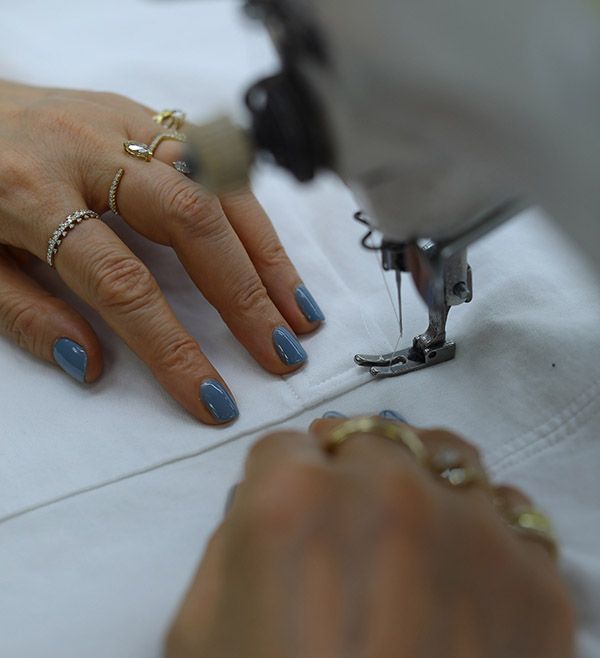 5 Tips To Jump Start Your 2021 Projects
Here's to 2021 being a little more positive than 2020 as we continue moving into this new decade. While obviously, the reality for most of us is still remaining at home, there seems to be less and less ingenious ways to maintain ourselves entertained while at home. In this month's article, I will try to give a list of things to be able to find at your local Goodwill San Antonio that might help you both in any possible resolutions or projects.
Workout equipment and clothes: one of the most common New Year's resolutions is to start moving more by walking, working out, dancing, etc; this has also seen a spike since quarantine started as people would be sitting more and would want to balance this out. Perfectly, there is always a great selection of things that one might need for this very goal: exercise shoes, leggings, pants, workout tops, and even weights, bicycles, ellipticals, and even treadmills! By purchasing these from your local Goodwill, you reduce waste production, help your community, and save some money!

Learning some new recipes: I cannot count the times I have gone to Goodwill and end up at least giving a quick glance at all of the kitchenware that can be found here. There is everything from blenders, toaster ovens, waffle makers, crockpots, and pans for anything and everything. While you can now get almost any recipe imaginable on the internet at the movement of a finger, you can also find some pretty unique culinary gems in the countless cooking books at your local Goodwill.

Getting some new sewing skills: this one is one of my favorite ones on this list for sure, as sometimes you find a piece of clothing that speaks to you a lot but just needs that "something" for it to be perfect; maybe a cinch in the waist, cropping, hemming, or even making something completely new from an old garment. While you can obviously transform a pre-made piece of clothing, another route you can take is to make something from scratch, to which Goodwill has your back with a selection of fabrics. (Never underestimate a pair of sheets making something wearable!)

Getting that reading list started: finally, one of my own personal goals is to read more this year. Although I do have a library account and I am able to get a digital copy for some of my books, nothing beats the feeling of flipping a real page, marking your place in the book, and of course displaying them on your shelf! Just like with the cooking books, there is ALWAYS a great selection and amount of books at any Goodwill you stop by; and even better, they are usually no more than a couple bucks! So, if you are anything like me, plan a trip to your local Goodwill with plenty of time to browse over all of the shelves and not let anything escape. You might just find your new favorite book!

Planning a fun game night: since we have been stuck for the most part inside the house, it is almost inevitable that you will find yourself getting bored with whatever it is that you have inside your house. No matter how many movies are on Netflix, there will most likely come a day where you decide you wanna do something else. Thankfully, Goodwill San Antonio always seems to have a really good selection of board games you can choose from! You can find everything from the classics like Monopoly and Chutes and Ladders to Scene It, Bop It, and many, many more. The great thing is that at their price, you can get more than one without breaking the bank!

While not a definitive list, these are just some examples of things you might be able to do while staying inside. Like always, feel free to follow me on my instagram [@I_Love_Thrift_Thrills] and shoot me a message if you want!
Take care and keep thrifting!