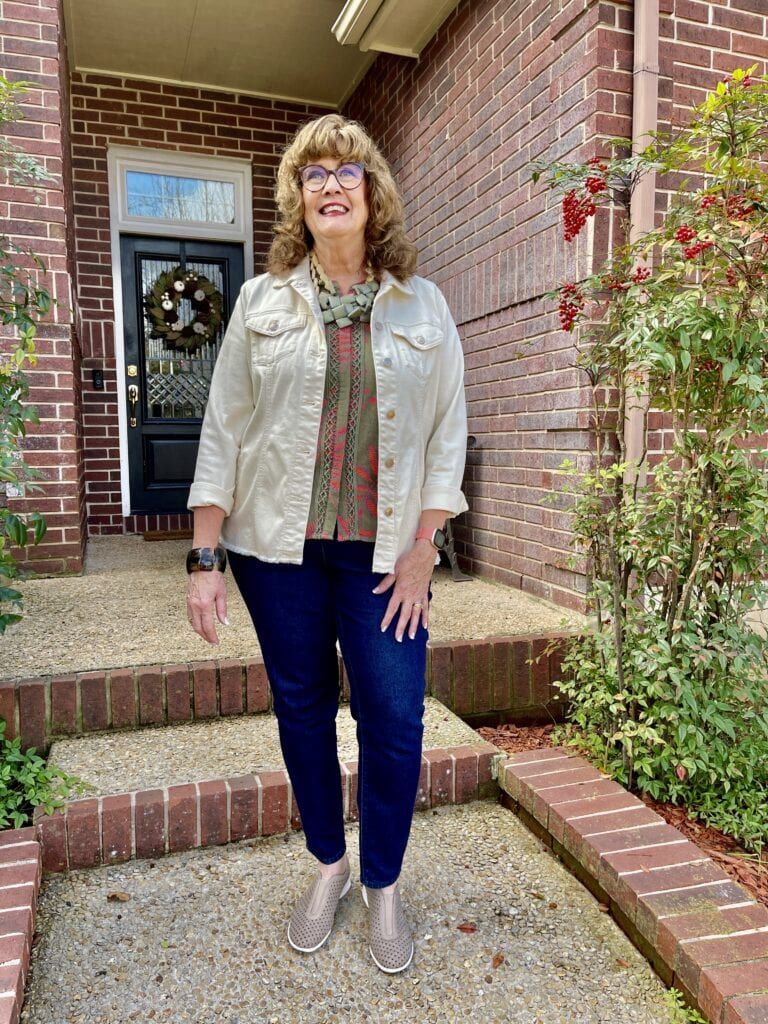 4 Tips for Successful Thrift Shopping
Happy last Friday in February!  Today, I want to share with you 4 Tips for Successful Thrift Shopping.
I am so thrilled to be back thrift shopping and representing Goodwill San Antonio as an ambassador!  
I love our local Goodwill's and their mission to help train and assist veterans and those in need our community.
Thrift shopping is seriously one of my favorite activities, and I am surrounded by so many great locations….all of the stores are well managed and the local community is very generous with donations.
TIP #1:  GO WHEN YOU HAVE TIME TO SHOP
It takes time to thrift shop and look items over for damage and to go through the entire store…so you don't miss out on a real treasure.
I never just "stop by" to quickly scan shelves.  I only go when I have time to really look items over with care.
The olive/orange/pink blouse I am wearing today caught my eye at the end of a rack.  It is my size, but it was at the end of sizes that I would have not spent time with.
In a quick in-out situation, I would probably have missed this and I really love the little top.  It is a fun addition to my wardrobe and speaks to my creative side.
Goodwill San Antonio also has one entire location dedicated to accessories (it is easy to go nuts in there), and that is where the tortoiseshell bracelet I am wearing is from.
The necklace is mine, but ties in the cream jacket and top together nicely.
To read the full article, visit Pam's website here.

Pam Lutrell is a fashion and lifestyle blogger for women over 50 to help achieve strength, confidence, joy, inspiration, and, of course, head-turning personal style!